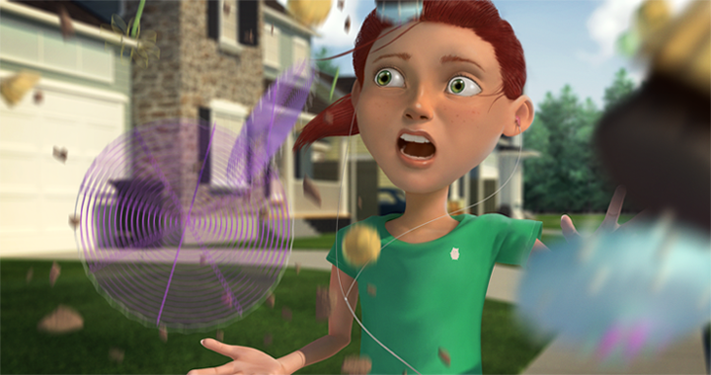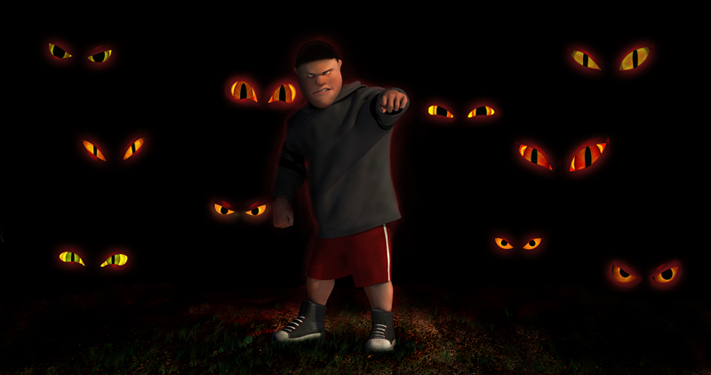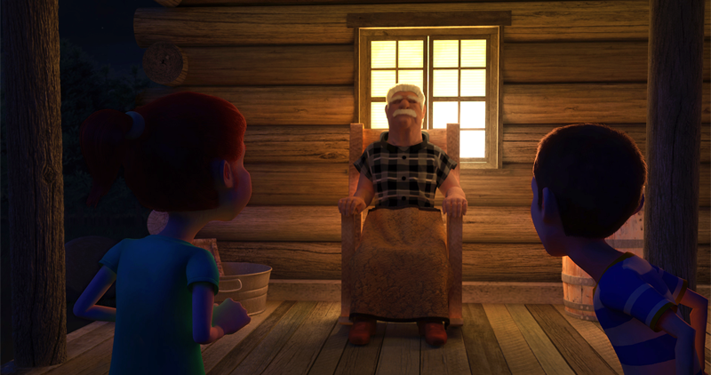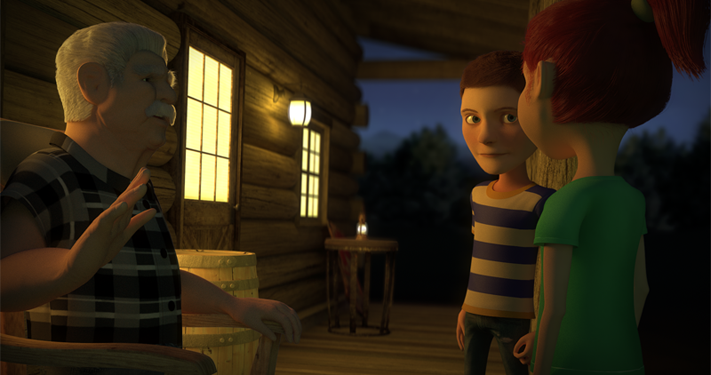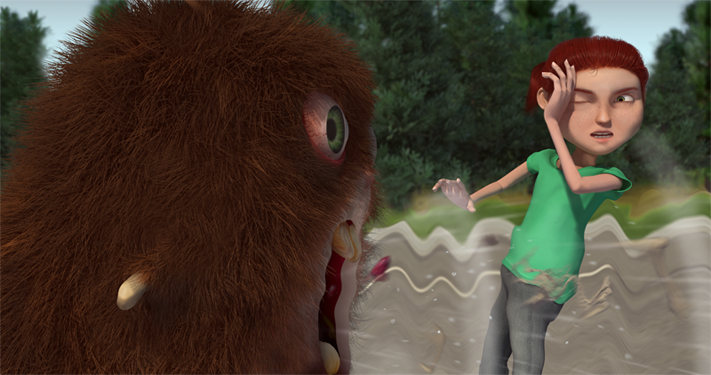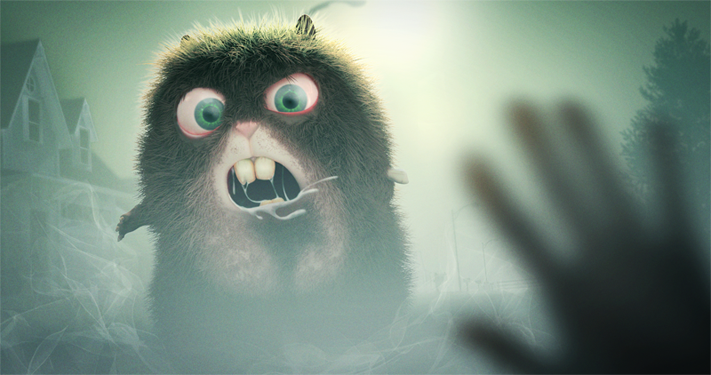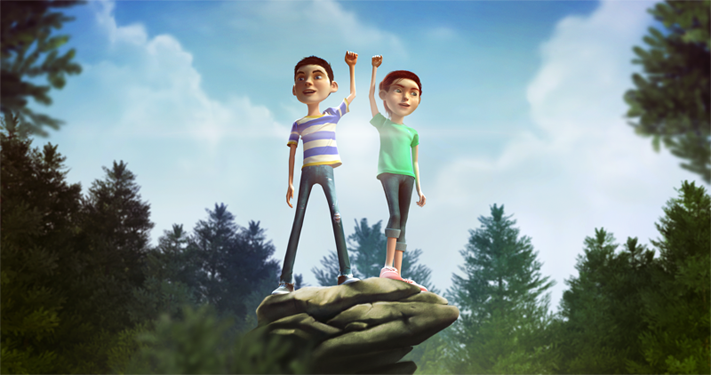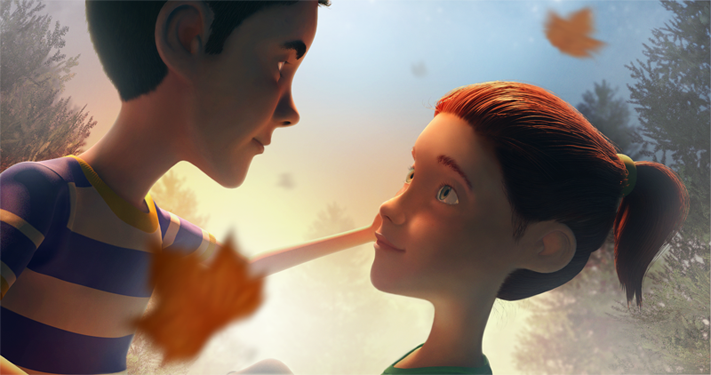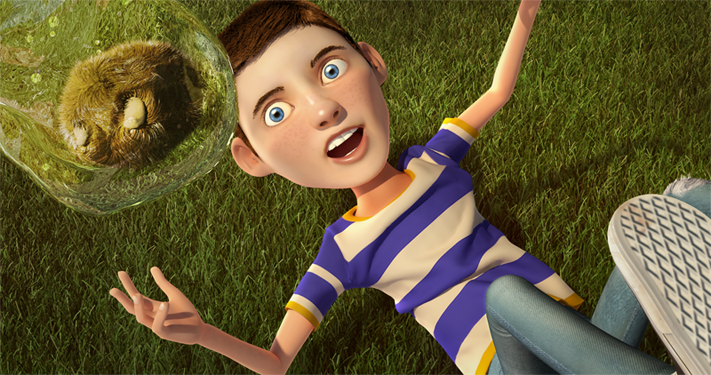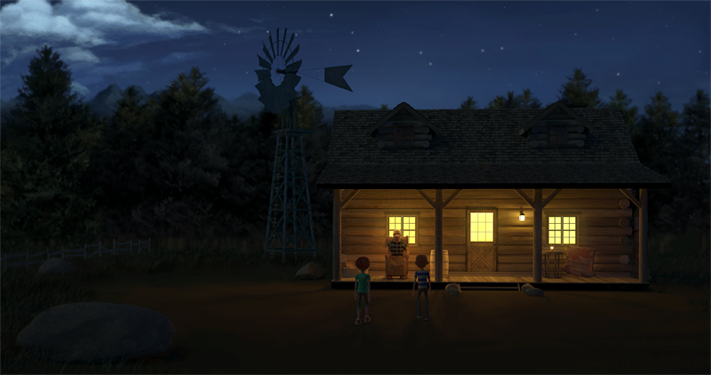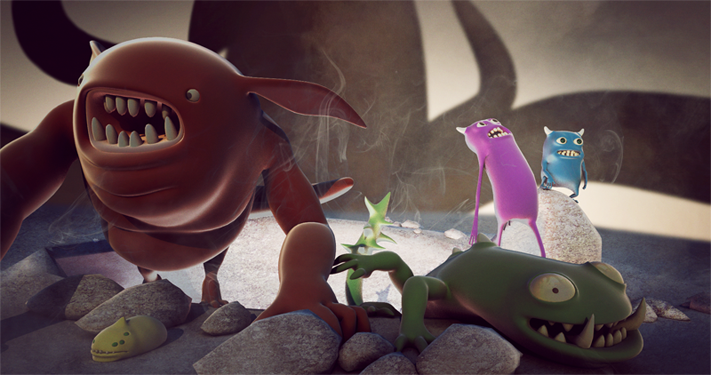 Story
50 years ago a battle of wills and words divided the children of Ever Pine Forest. Over time this battle became urban legend until mysterious creatures began to appear. These monsters come straight from word of mouth - as in - bad word = creepy monster. Piper, the texting-tween, experiences this as Durwood, the not-so-friendly neighborhood bully, blasts her tray of cupcakes into oblivion. Owen, our hero in the making, gets up close and personal with a growling spitball that shoots out of Piper's mouth when she lashes out at Durwood. This propels a plan of revenge into motion that includes friends Roof, Gino, and Linny. They create a maze of booby traps from poo pits to creepy crawly bug holes to get back at Durwood and it's not long before they figure out angry words become monsters. The Grandfather possesses the knowledge of how to overcome the monsters and must be found. Clues lead them on an epic adventure to find The Grandfather's cabin deep in the forest. Victory is achieved when the fighting stops and the forgiving starts, making the monsters shrink and disappear while friendships grow.
Be careful, because if you don't watch what you say - it may start watching you!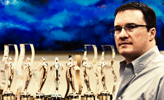 Biography of the Leader of Animeer Studios
Travis Evans, a children's book author and creator of Monster Mouth, began his filmmaking career 36 years ago with a Super 8 camera and some model cars and planes. Today he is one of the few pioneers of the 3D computer animation industry. Starting in 1990 before most people knew 3D computer animation existed, he has become one of the most experienced 3D animators in the world producing anything from technical animation to 3D animated cartoons. He was also named one of Houston's top executives on the rise, has won several of the most prestigious awards in the industry, and has been featured on many television news programs, radio shows, and in newspapers and magazines.
His animation work has also been featured on The Today Show, NBC Nightly News, The Discovery Channel, and MSNBC, as well as a short film presented in movie theaters nationwide.
As a musician, Travis played the drums for many bands over the past 35 years and was part of a touring band with an album that received air-play of 2 hit songs on Houston radio. Leaving the stage lights for computer generated lighting in virtual 3D space, he found a new calling that is still more exciting every day.
Characters
Owen, the lead character in Monster Mouth, has a lot to learn before becoming the leader he is destined to be. He must surpass the hurdle of his own anger in order to overcome what tears at his emotions the hardest. He finds love in the midst of his inner turmoil over what to do when facing an unrelenting bully.
When it comes to attitude, Piper got an extra dose at birth but her toughness hides a tender heart that can be easily shattered. The challenges she goes through help bring down the tough exterior and open up a new world for her.
Gino is the brains of the group but sometimes all those smarts get in the way of him being completely accepted. Without him the others wouldn't be able to fully grasp what they must do to defeat the monsters. He also helps get them in trouble with his booby trap and scheming capabilities.
Fast talking, happy, and loud are just some of Roof's qualities aside from being everyone's best friend. He tries hard to remain neutral when dealing with Durwood but it becomes impossible when he sees the torture Durwood puts everyone through. Quick wit and video game reflexes keep him in one piece and a step ahead.
Quietly assertive, Linny makes her way forward mostly unnoticed until she wants to be seen. Her athleticism and stealth come in to play when they go up against Durwood and the monsters. She stands strong on what she believes and makes a way when things seem insurmountable.
Durwood is a gang unto himself, bullying the entire neighborhood. The anger he harbors from how his past has shaped his present is something he hasn't figured out how to deal with so he pounds anything that gets in his way. His big scary exterior is only a cover for hurt, disappointment, and life choices he had no control over.
From childhood memories buried deep in the recesses of our minds comes the Hamster Zombie. No pet cemetery can hold him back and if you don't watch what you say, he may visit YOU!
Terms & Conditions
The content of the Site and all copyrights, patents, trademarks, service marks, trade names and all other intellectual property rights therein are owned by Travis Evans (the "Producer") and are protected by applicable USA and international copyright and other intellectual property laws. You acknowledge, understand and agree that you shall not have, nor be entitled to claim, any rights in and to the Site content and/or any portion thereof, except: (i) to the extent of your limited rights to use the Site for certain personal (non-commercial) purposes; and/or (ii) evaluation of Site content for purposes of collaborating with Producer for business purposes such as distribution of the full feature film. Unless expressly authorized by Producer pursuant to these Terms or otherwise, you agree not to copy, reproduce, duplicate, stream, capture, access through technology or means other than those provided on the Site, perform, transfer, sell, resell, download, upload, archive, license to others, edit, modify, manipulate, create derivative works from or based upon (including, without limitation, feature film, short film, series, mash-ups, montages, or other works based on the idea and premise of Monster Mouth or any other work of Producer), publish, republish, post, transmit, frame, embed, translate, decompile, reverse engineer, translate, incorporate into any hardware or software application, use for commercial purposes, or otherwise use or exploit the Site or any component part thereof. Any of the unauthorized uses referred to above would constitute an infringement of the copyrights and other proprietary rights of Producer and a violation of these Terms and may subject you to civil and/or criminal liability under applicable laws.
Preliminary rough preview animatic-Not representative of final film
About Monster Mouth
Monster Mouth touches on several key subjects in the lives of children and parents. Bullying was overwhelmingly rated as the top issue parents want dealt with in a movie according to a survey we conducted with over 100 parents. Secondly is how children act towards one another. Both of these are issues extensively explored in Monster Mouth.
Further surveys revealed Monster Mouth to be a truly original, great story with humor, adventure, excitement, and tackling of tough issues presented in a genuine manner.
We're doing it all in Houston, Texas where we keep production costs well below Hollywood levels and profit margins much easier to reach.
Having completed countless varieties of complex animation projects over the past 27 years, we have amassed the knowledge to complete any production challenge thrown our way. Building a team consisting of animators formerly employed by some of the biggest animation studios, all lead by one of the true pioneers in the 3D computer animation industry, we are not just hoping for success to come our way... It's knocking at our door.